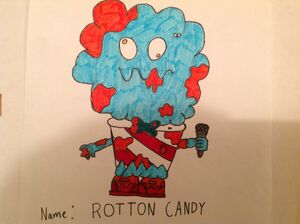 Smelly Trash are in Series 7. They are the rare special trashies that replace mini trash. Depending on what trashie it is it has a different scent. They come in the colours: Sky blue, lime green, and pink.
Trashies:                    Scent:
Rotton Candy             Cotton Candy
Toothwaste                 Minty
Foul Fruit Fly              Fruity
Per-Fume                   Rose
Eek-Arina                   Sandelwood
Ad blocker interference detected!
Wikia is a free-to-use site that makes money from advertising. We have a modified experience for viewers using ad blockers

Wikia is not accessible if you've made further modifications. Remove the custom ad blocker rule(s) and the page will load as expected.